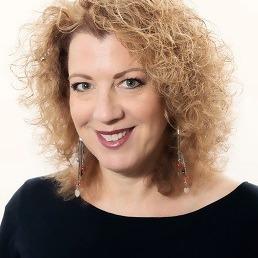 Rene Kane Team Leader - Salesperson Team Leader - Salesperson
Tel: | Email: renekane13@gmail.com
Address: 9218 Ventnor Avenue, Margate, NJ 08402 | Company: Berkshire Hathaway Home Services | License ID: 0234462
License ID:

0234462
Tel

:
Email

: renekane13@gmail.com
Company

: Berkshire Hathaway Home Services
Address

: 9218 Ventnor Avenue, Margate, NJ 08402
There are many qualities and skills that go into being an excellent real estate professional - integrity, in-depth community and market knowledge, market savvy, effective negotiation skills and a high-quality professional network - all of which are hallmarks of how I work.

That said, in my experience as a Margate Real Estate Professional, I have also found that providing the very best service is essentially about putting my clients first. This means keeping myself accessible, being a good listener as well as a good communicator, and responding quickly to your needs.

This "client first" philosophy has always been my approach and it requires me to continually improve my skills and ways of doing business. In addition, I have found that the latest technologies are enabling me to do everything I have always done, only quicker and more efficiently. They have also helped me extend the range of services that I provide to my clients.
Areas of Expertise
BUYER SERVICES
We're here to help you find the home of your dreams. With a team of experts guiding you every step of the way, our extensive knowledge and experience will ensure you have the best home buying experience possible.
how it works
SELLER SERVICES
We take the stress out of selling your home by providing a seamless experience from start to finish. Our team will put you in the best position to market your home and sell it for the highest possible price.
get our service
Recommendations
My experience with Rene selling our home was amazing! She was so knowledgeable about the market and had terrific suggestions on when to list and how to stage our home. We were very apprehensive at first, but Rene was always there to calm us down and talk us through this experience. Always professional, always caring and knew how to make us feel at ease about our decisions. Her feedback after showings was such a treat because we had a few bad experiences with Realtors in the past, not keeping us in the loop. Rene made us feel like family and I would recommend her to anyone looking to buy or sell a home!

From the start, Rene took control our of real estate process and efficiently managed it up to the closing. She stayed on top of both sides of the buying/selling transaction and was able to get the house on and off the market in 61 days (amazing in this economic climate). With an approach that keeps it simple and with an always positive personality, I'd recommend Rene to anyone who wants to get the job done without hassle or aggravation.

I have known Rene for 30 years and still think of her as a best friend. I have witnessed her professionalism and have had vicarious joy from those that know her socially and professionally. Rene and Heidi Stern, my wife, have been sister like long before I knew of either of them. Rene is a parent and wife I could take lessons from.
Rene Kane
Please let me know how can I help you.